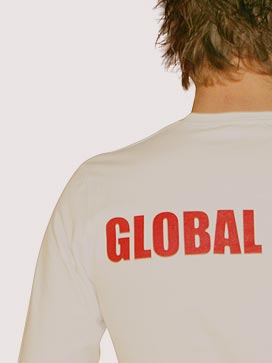 Concept
« Global Male » is a new high clothing range destined to men who like fashion but who want to distinguish themselves.

These are blossomed men. They follow the former Greek philosophy: "a healthy soul in a healthy body" in profiting from it joys of modern life too (going out between friends, restaurants, movies, etc,).

Being able to be dressed in "Casual" or "Nightwear" style, these trendy articles perfectly reflect the mind of its creators.

Adopt the "Me-I" attitude". Be different! Assert yourself! Here this that offers the range of products "Global Male": the feeling to be yourself!